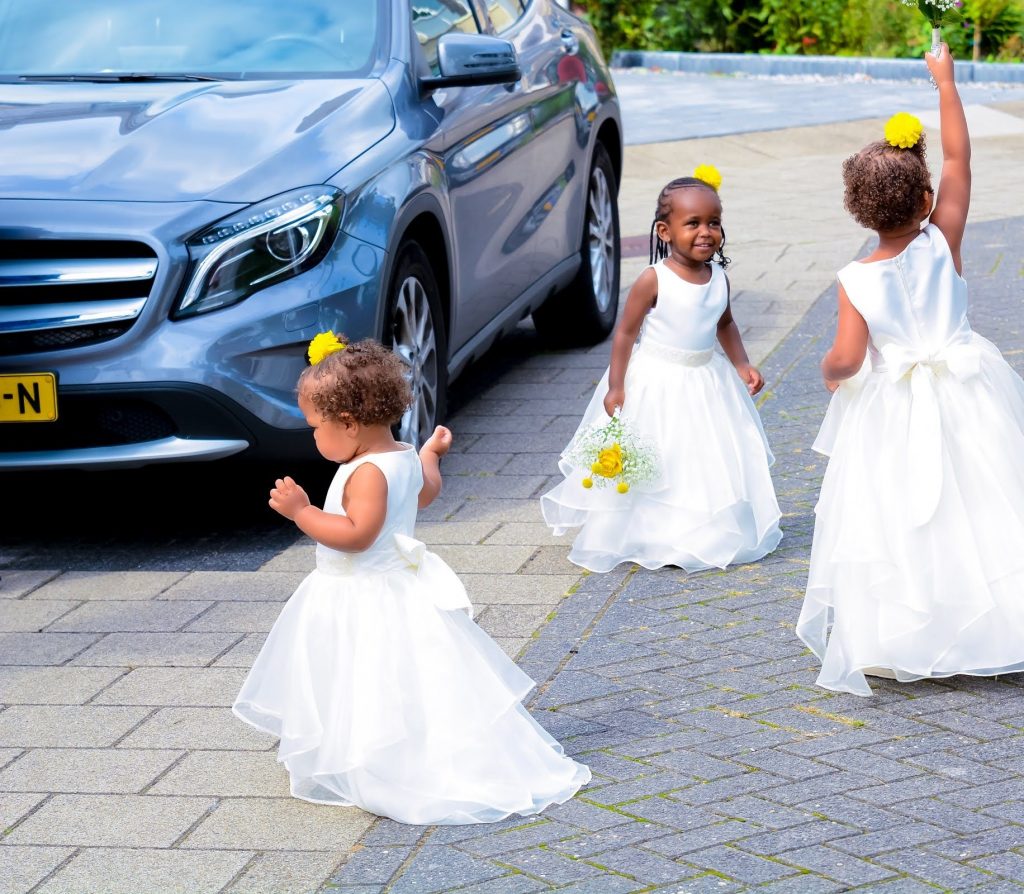 Two Weddings and a Vacation
Hi everyone! Yes I know, I know… I have been very quiet so first of all my apologies. It has been a hectic few months. Weddings have especially kept me busy during this time.
August seems to be the month of love in my circle. I celebrated my 3rd wedding anniversary on 1st August. Ok maybe I shouldn't say celebrated. We woke up and realized we have been married 3 years, laughed about it, wished each other a happy anniversary and laughed some more about how old and boring we've become.
I had the pleasure of being in the lineup for 2 very special weddings for 2 very special people. The first was for a soul sister. She has literally known me from birth because we are childhood friends and it was a beautiful affair. We laughed, danced, we all looked amazing and it was a beautiful celebration of love.
The second wedding was for my blood sister! (People say we look like twins – I honestly don't see the resemblance) This was an event the whole family had planned and saved for the past 2 years because my sister lives in Holland and we all had to attend so the 2 year notice came in handy.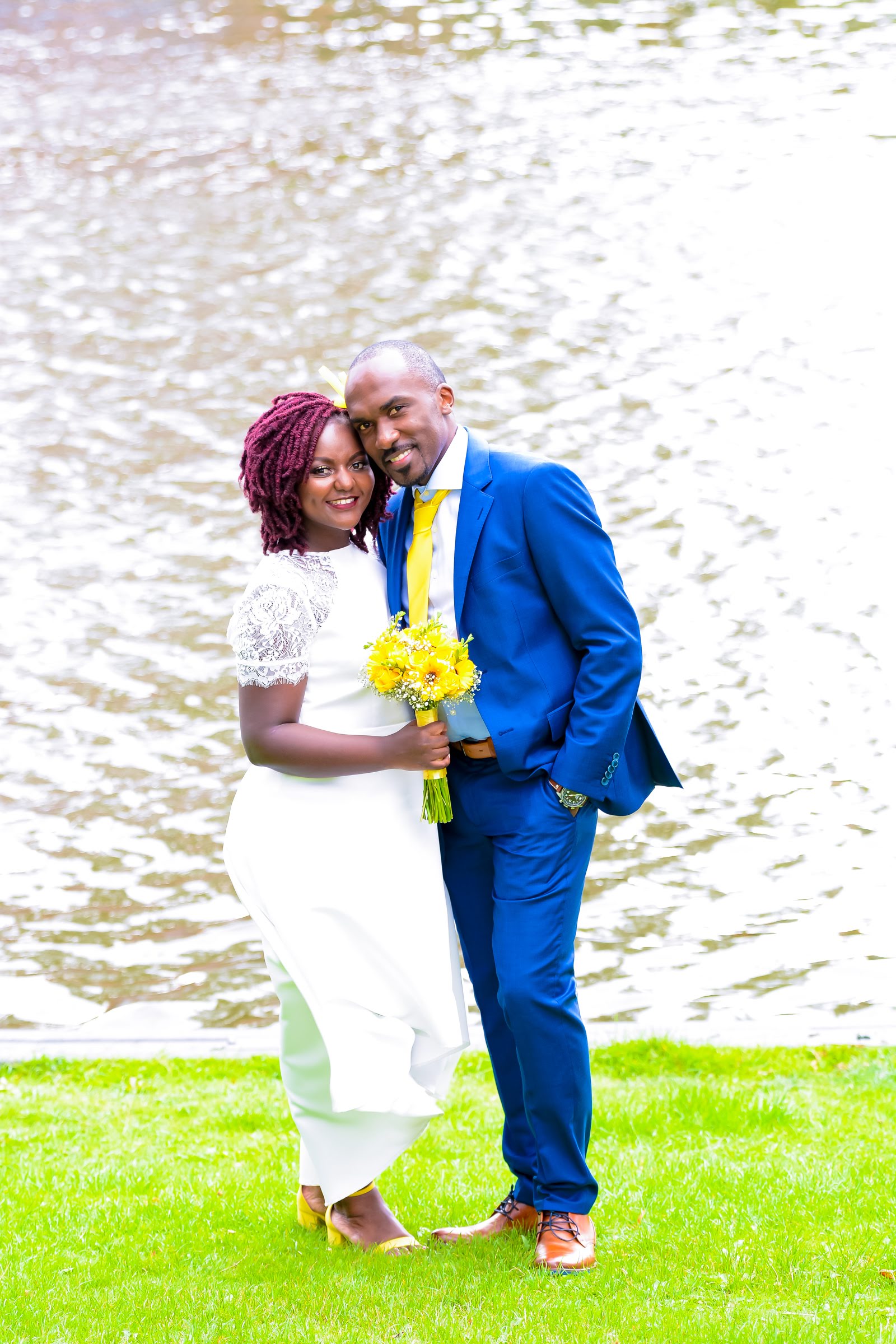 I had not seen my sister for 3 years and a lot had changed since we last met. She has 2 amazing baby girls and I had baby Tish so I had to pack up my crew so that we could all meet each other – how exciting!
But before I tell you all the juicy details about how the wedding and mini vacation was, I just have to share the drama I had prior to going to Europe. So of course before any travel could happen I needed a passport for Tish and I figured I could get myself the new look passport and avoid the usual Kenyan last minute drama.
As I have said before I'm one of those people who like meticulous planning especially when it comes to travelling and holiday. I started the process and we had submitted everything to Nyayo House by early April and let's just say after all the Nyayo House drama of lost files and bad service I finally got our passports in June – a process that was to take a few weeks took 3 months. I couldn't believe that people still use that "file can't be found" excuse.
The whole Nyayo House drama strengthened my faith because I bought our tickets by May way before we had the passports and visas. And would you believe it, a good Samaritan who I met in a Nairobi street actually helped me get our passports because I had resolved to not bribing anyone. If anyone knows how I fear talking to people on these streets you will just know that this guy was an angel sent by God to sort out my passport issue. I was about to lose my mind but prayers do work.
So I had our tickets, passports and no visa. I booked the visa appointment which was in mid-July and we went to the embassy and within a week we had our visas mkononi now it was just the waiting game for the big day.
After that ordeal I hope you have forgiven for the silence by the way 
I had the first wedding just before my leave started and 2 days after that it was time to travel to Holland. Travelling as a mum is quite an experience.
I packed so many things for Tish but forgot to pack enough clothes for myself. The plan was for Tish and I to travel a few days before baba Tish so that we could have more time with family as baba Tish finalized some work engagements.
I thought the flight experience would be dramatic but it wasn't that bad. Tish was an angel but the only thing was that she only agreed to sleep in my arms so that was a bit exhausting but she was asleep and peaceful most of the time so I guess that was a plus.
We had a 4 hour layover in Istanbul so that was enough time for Tish to keep up with her fans. Yep, she made friends all the way from the plane to the airport and we had time to also stretch and have a bite so that was good.
The connecting flight was 3 hours so not too bad. Tish was a bit cranky on this second flight but she slept and it was a good flight. Just a very exhausted mama Tish but we finally got to our destination and I met my nieces and it was such a beautiful moment.
My 2 nieces are just the best. The 3 of them together was very exciting at first – then they started fighting for the same toys and when I was left alone with them it was like I was a referee in a baby boxing match.
What made it even funnier was that 1 can't talk…she is just 1 year old, Tish talks when she wants and she is mostly talking about things only she knows and the 3rd one spoke very fluently…in Dutch which clearly I can't speak so that was quite the experience but they met, played, fought, looked all so cute during the wedding so that was a family win most definitely.
I love Europe! The beautiful architecture, the trains, canals, bikes, the many exciting things to do (meaning you spend a lot of money) but it's an exciting place.
The thing about Netherlands is the bikes (not motorbikes, bicycles!) are more dangerous than cars and everyone has one. We were almost knocked a couple of times. Also the only way to see most places is a boat tour since most of the land has been reclaimed from water so it's a lot of water everywhere which is different and fun for me.
I really would love to know what Tish thought about all the exciting places she went and all the nice people she met.
The Dutch are awesome people and I love their hospitality. I'm not just saying that because my brother-in-law is Dutch. They really are cool peeps.
We did so many activities before the wedding and it was an exciting time. From bowling to barbeques, discovered the best club in Amsterdam called Prime and did a city tour of Amsterdam.
Baba Tish of course had to do the Heineken and the Ice Bar Experiences so he was happy. Other things that guys did were Madam Tussaund, Ripleys Believe it or Not, Hop on Hop off city tour bus or a Canal city tour, Swinging over Amsterdam and of course shopping.
Special shout out to my girl Nimu who offered to Baby sit Tish during one of the nights we hit club Prime!
The wedding day finally came and this was also a new experience to most of us. First it was an afternoon wedding so that means we had to start heading out like at 8am for the hair and makeup shenanigans.
Then the groom and his groomsmen came to pick up the bride and they rode in the same car with their children. Can you imagine my greatest fear was that the kids would make the bride dirty because truth be told kids just like making their parents dirty. I was really avoiding Tish since we were wearing white.
The ceremony was in an old church which is a museum so as the ceremony was going on tourists were still exploring the church and we brought the whole place to a standstill as we sang and danced – Kenyan style!
This meant we ended up in some strangers' photo gallery as they took pictures of us bringing the house down.
The kids had to go back home because the reception was a dinner party and the parents needed a break. The reception was spectacular! Awesome food, awesome music. The DJ knew how to get people to the dance floor and it was such an intimate event where we could all just interact and even played the wedding shoe game. We danced, drunk and danced some more. It was actually the first time that I partied with my 2 older sisters together and so we had a ball.
After the wedding we had a couple of days to finish up with shopping and packing which is mostly baba Tish's hobby. Packing… not the shopping. Although every time he travels he buys himself shoes and he keeps saying he doesn't have enough of them. Who's the woman in the relationship again?
The flight back was okay. Tish had 2 seats to herself so she slept but we had a bit of a scare when she fell. I had drifted to sleep and I was woken up with her wails and I saw her on the floor! I was confused for a moment but I held her and she fell back asleep almost immediately so no harm done
In the end it was a good break and we thoroughly enjoyed ourselves.
Best of wishes to the married couple nothing but love from your family and friends.
On a totally separate note (and because she will kill me for not putting this), please check out a video of my sister talking about her business…Chakula BV! She is such an inspiration and I really admire how she's turned her passion of cooking into a business!
Here it is!