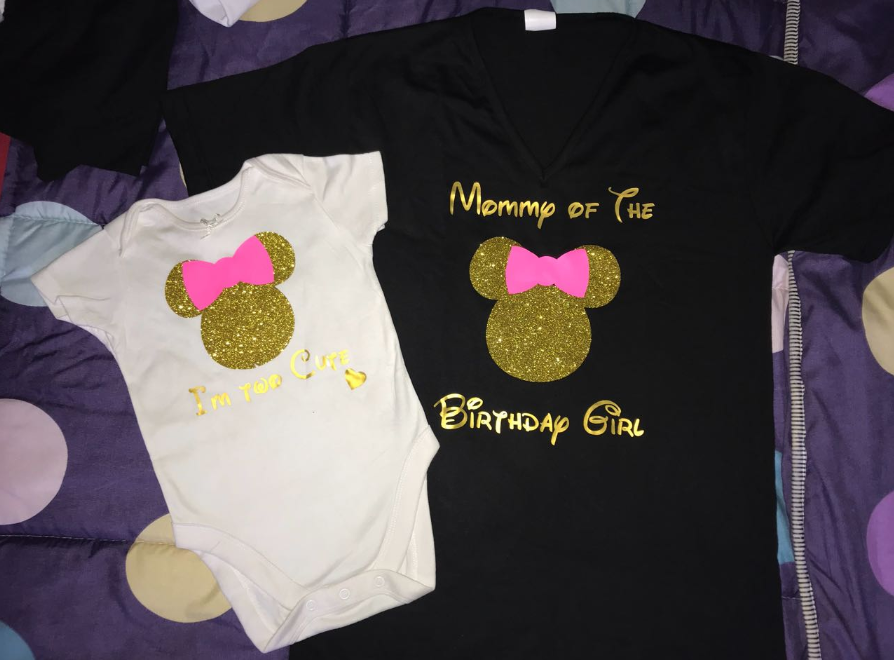 Here is to being two cute to sing, dance and color!
There's nothing I like more than celebrating birthdays especially when the person I'm celebrating happens to be my precious daughter. Tish turned two in June and as was the case last year during her first birthday, I was overly excited. I know what you're probably thinking; she's only 2, calm down! Well I won't be calm so allow me to prosper, please…
As I have said before, I like to plan for events such as holidays and birthdays because I like some certain order in my life. (Believe it or not I already have plans for nearly all my weekends up to September including three weddings two of which include travelling and all tickets and hotels are booked! – that's how serious I am when it comes to making use of my free time.)
So I had a plan for Tish's birthday which included matching outfits, the Aboretum forest and a photographer. However in what was a rare occurrence, not everything went according to my perfectly laid out blueprint but that still didn't stop us from enjoying what was an awesome day (You know how God's plans are always PERFECT, right?) – More about that in a moment. But first for you to fully grasp just how much I enjoyed this day, allow me to take you back to 2016 when we welcomed Tish to the world.
You see when Tish was born we did not bond immediately. In fact my first reaction was please take this screaming baby away from me so that I rest. This was sort of different from what I had been told, imagined or even seen on TV where the first few minutes when a mother holds her baby in her arms are supposed to be so magical that you forget all the pain you have suffered. Well, that is definitely not how I felt or how I remembered it!
I also recall waking up later that very same night wondering where my baby was and how I couldn't wait to take her back home. Well that feeling also didn't last too long because when I took her home and it was just me, hubby and her, trust me those first few weeks were some of the hardest. From breastfeeding and blocked ducts to bathing her and almost snapping because of exhaustion, everything just seemed difficult – I thank God for an understanding and helpful husband (And no he did not make me add that part).
But look at us now!! We've turned two and I feel so elated and so blessed. We've had so many 'firsts'; from her first teeth, her first words, her first steps and so many other precious memories.
I know I had promised you some awesome pictures of mummy and daughter stepping out in matching outfits for her 2nd birthday but like I said, life happened. So many things seemed to go wrong that week that I even questioned whether I would have had the energy to just sit back and celebrate Tish turning two.
But as I looked and reflected on the week's drama, I realized that in the midst of it all I got to spend so much time with my daughter which I don't usually get to do because of my work schedule. We usually leave the house before she wakes up and only spend 2 to 3 hours in the evenings together.
However during her birthday week I actually took the Friday off meaning we had a long weekend together and for two of the remaining weekdays I was in the house when she woke up and even got to feed her breakfast which I only get to do on weekends.
There was an evening that I even got to make her dinner (which backfired). Even baba Tish refused to eat that food. Yes, sometimes husbands refuse to eat your food and eat left overs instead! (Lakini hata sikuskia vibaya – Someone translate for my diaspora fans ensuring it doesn't loose the meaning please). But to be fair, even I was unable to eat that food. It was quite puzzling to be honest because I'm actually a good cook – It's one of the things that my husband was attracted to when we first met! Still investigating what happened there.
So in case you haven't figured it out by now, we were operating without a nanny for most of that week hence my failed cooking attempts and all. It's been a tough month as our house manager has been unwell but we thank God for her because despite this she remains strong and we are doing all we can to ensure she is rested and gets better soon.
Tish in the meantime has been quite the trooper amidst all this. Our neighbors (God bless their hearts) have been willing to take care of her during the day and she has been such a delight. What is it with kids behaving so nicely when their parents are not around? –that is something we can talk about another day. Anyway because she has been quite the angel and she steals everyone's heart, she has an open invite to our neighbor's place.
So Tish and I still spent some time together on her actual birthday which was the day I mentioned I was on leave. We did some fun mummy-daughter things at the Hub which was full of some cute babies. I think Friday is a day for schools to take the kids for fun activities so Tish was not impressed by all the screaming and she opted to sit and color which she loves to do (That reminds me, I need to get her more coloring books). She also got to 'drive' her own toy car and had lunch with one of her favorite aunties. Baba Tish had to work so it was a good girl's day out!
Turning 2 also means we get to go to a new class in church and let's just say Tish loves that class because they sing all her favorite songs. You should see her face. If she could speak, I'm sure she would go like 'that's my jam right there'. It's like she can't believe all these people know her favorite songs and they are singing and dancing to them. Then they also get to do her other favorite thing which is to color.
Also if you make a mistake of starting to sing her 'jams' while with her in the car just be prepared to sing the whole way! Which would have been ok if it were not for the fact that there are only two songs she wants to hear 'If your happy and you know' and 'The wheels on the bus'
So here's to turning two and to more days of singing, dancing and coloring!