No sugar in my tea, please…I am getting my curves back!
Firstly, let me say a big thank you for the overwhelming response to my first blog. I truly appreciate all your feedback and support!
One of my resolutions this year is to get my curves back! My actual body goal is to be able to comfortably rock some cute shorts and jumpsuits by August. For those who don't know, I hail from a side of Murang'a that is blessed with curves. In fact most people that I meet for the first time always assume that I'm from Western or Nyanza! I always try and ensure my curves are well defined – that was until I became a mummy.
Now don't get me wrong, becoming a mum is one of the most fulfilling and beautiful experiences any woman can have. However no one ever prepares you for what your body might go through, from the pregnancy to the breastfeeding. Especially the breastfeeding!
Then, there's the pumping which I found to be exhausting and annoying but I was very proud of the fact that, despite how hard it was I managed to accomplish 6 months of EBF (Exclusive Breast Feeding).
The price I paid was that I piled up a few (read many) kilos that have gravely distorted my curves. So in February I decided to join a gym near my workplace. I happen to be a morning person so it was easy for me to join the 5.30 am session which also means I get to avoid traffic. I didn't want to start in January because of the grand birthday celebrations which you can read all about in my first post if you haven't already. I wanted to dedicate the whole of January to eating and drinking!
The gym has some awesome people with fantastic energy. My first day happened to be a Thursday which was the day for the Zumba class and it was an absolute blast!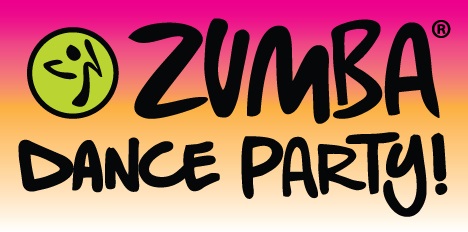 I couldn't help but laugh at how I kept missing my steps. I have this thing where I laugh at serious, awkward situations and I also really laugh at myself and with most people around me. I'm always laughing with my 1 year, 9 month old daughter, Tish who is such a source of joy.
Where was I? Ah yes, so when I joined the gym I had this vision of how my arms and tummy will transform Lupita Nyongo style (By the way she was amazing on Black Panther – Yes I have watched it and if you haven't you simply must!). I knew I would get a six pack, my thighs would be firm and glossy and such fairy tales dreams so I didn't particularly think about my neck! For some reason it seems like the one being affected the most. I mean it sweats like it's the only part of the body that's working out (insert face palm emoji) – I'm a big fan of emojis by the way. I think they make chatting fun.
As part of my quest to get all curvy again, I also decided to work on my diet. I am a firm believer of 80% food and 20% exercise to achieve all kinds of body goals. After a few days of familiarizing myself with the gym it was clear to me that I was not about the aerobics life and that I needed a program to work on weight loss and body toning – The Zumba class was the only one I was interested in.
I followed up with one of the gym instructors to come up with a personal program. As I was doing day 1 of, all I kept thinking was that sugar is one of the causes of this weight and just like that I stopped taking sugar in my tea. It's been over 2 weeks now so let's see how that goes. I need you guys to keep me accountable for that one thing.
And who in the world invented Burpees? I want to find that person and ask them what they were thinking when they came up with this exercise. It's the most painful exercise I have ever done but it works all your body parts and since I discovered them let's just say I'm constantly in PAIN. However I have come to accept that to get my dream body a lot of pain will have to be endured so bring it on!
Before I forget, I know some people have been wondering why my blog is being hosted by Babylove Network. It happened quite by chance actually as I was thinking about the whole blogging experience, getting a name and most importantly my first blog.
I had this idea to do an informative blog for expectant ladies and get them different maternity package prices from the different hospitals. I tried to reach out to several hospitals but sadly none responded. Then the search led me to 'Toiduka' which happens to be part of the Babylove Network.
So I wrote to them to get more clarification about the information and to tell them how I wanted to use it for my blog and they responded by suggesting that they could actually host my blog and that my friends is how this beautiful relationship with Babylove Network began.
Please follow the link below for the maternity packages for most hospitals in Kenya. The prices are always being reviewed by the hospitals but any difference in amount should not be too much. Please share widely with all the expectant ladies. This can save them from making all those hospital visits looking for a package that is within their means. They can narrow down on the prices and choose the facility to visit.
Link – https://www.toiduka.com/maternityoptions/
You can view the first 2 packages free of charge. Usually the first packages you are looking for are those that interest you, so for most site visitors this works well. After that you need to join by subscribing. But even then, the cost is very affordable at only KES 200/- to view any maternity package listed over a period of one month (if you compare to the cost of seeking that information independently it's quite a deal!).
Keep the comments coming and subscribe! Thanks for all the love and support.
Pauline.